...Genggam al Quran, ingat mati dan berangkatlah. Jalan mujahadah itu susah tapi indah!
Saturday, June 30, 2012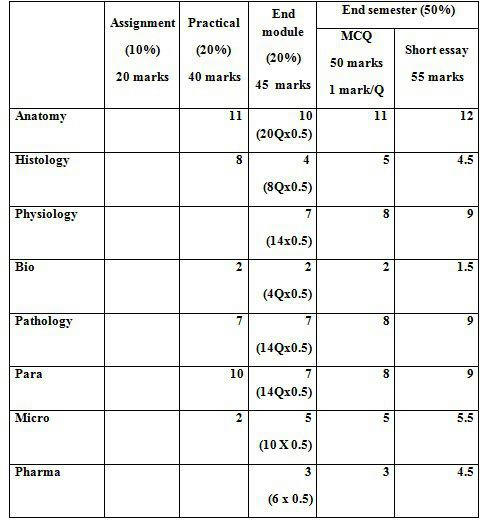 Assalamualaikum w.b.t
Attached here are the distribution marks for GIT module, good luck !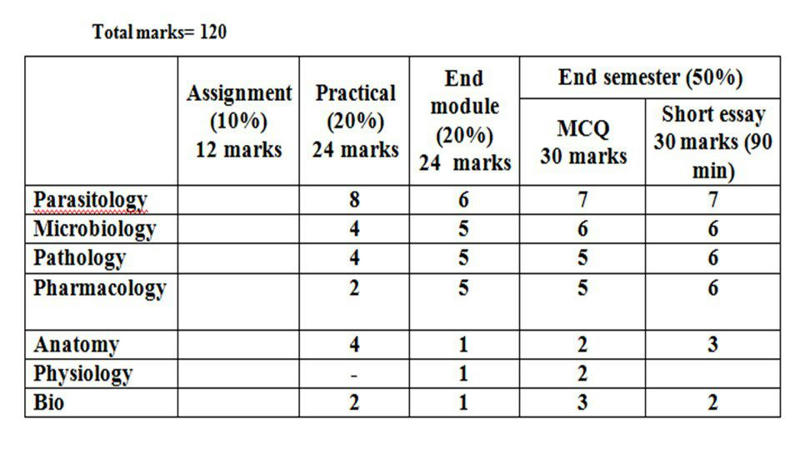 Assalamualaikum W.B.T
This is the distribution marks for our pathobiology module ! Hope we can analyze the table & allocate out study time accordingly :)
Wednesday, June 27, 2012
Assalamualaikum,

Egyptian Essay Questions for Pathobiology Module..

plus jgn lpe download questions booklet & module chekclist..

Booklet & previous exams Questions : http://goo.gl/9exW2

Module Checklist : http://goo.gl/NpCCh

Bittaufiq wannajah. :)
Tuesday, June 26, 2012
MCQ: 50 QUESTIONS (25 MARKS), 45 MINUTES
ESSAY: 10 QUESTIONS (20 MARKS), 75 MINUTES

GOOD LUCK!
FROM DR. HODA :)
Monday, June 25, 2012
Assalamualaikum wbt.
For those who did not have facebook/i-mumtazian member.
Egyptian Essay Question
credit to our friend
~Nabilah Ruslan &
Qayyum Noordin~
Sunday, June 24, 2012
SALAM, ATTENTION ALL ARABIC CLASSES ARE CANCELLED TODAY
Friday, June 22, 2012
Assalamualaikum,

Insya-Allah our Exam for arabic 'ammiah course will be as the following :

- Date : 28th JUNE 2012
- Place : convention center
- Time : 4.30pm.


Compensated Classes
(all from 2-4pm)

Saturday : Group 5, 7 & 9

Sunday : Group 4, 6 & 10

Monday : Group 3 & 11
Make sure to be there !
Monday, June 18, 2012
Assalamualaikum wbt,
This is full schedule for our remaining papers. Wish all of us good luck, bittaufiq wannajah!

Keep on putting in hard work, striving and most important of all, praying !
اللهم لا مانع لما أعطيت، ولا معطي لما منعت
Exam Schedule Wiz Places
Friday, June 15, 2012
Assalamualaikum w.b.t,

As we all know, the exams are just around the corner, so do kindly visit E-Learning PCI Forum to get more information & guidelines on :

- practical notes
- jars/slides photos
- MCQ Booklet
- Past Year Questions


All the best in your exams.!
Wednesday, June 6, 2012
Tuesday, June 5, 2012
Pada suatu petang, seorang lelaki datang ke kedai gunting rambut untuk memendekkan rambutnya yang agak panjang dan tidak terurus. Seperti biasa, si penggunting rambut menyambut pelanggannya dengan mesra dan mempersilakannya duduk.
Sedang si penggunting rambut melakukan kerjanya, mulutnya tidak berhenti bercerita. Macam-macam dibualkan menyentuh isu semasa dan kehidupan harian. Tiba-tiba si penggunting rambut itu bertanya suatu soalan yang agak berat.
"Tuhan ni wujud ke?" tanya si penggunting rambut.
Lelaki tersebut terkejut dengan soalan tersebut. Belum pun sempat nak menjawab, si penggunting rambut menyambung percakapannya.
"Kalau Tuhan wujud kenapa dunia ni huru-hara, manusia saling berperang dan benci sesama manusia? Tuan tengoklah berita, di sana berperang di sini berperang. Asyik bergaduh sahaja di mana-mana…" adu si penggunting rambut.
"Lihat di negara kita, sana sini buang bayi. Kes bunuh pun selalu keluar di akhbar. Masalah sosial lagi. Rasuah lagi. Teruklah!" sambungnya lagi menyatakan kekesalan.
"Tuhan tu ada." Jawab si lelaki itu singkat. Risau melihat semangat si penggunting rambut itu dengan gunting tajam di tangannya.
"Kalau betul Tuhan ada, kenapa DIA tak selesaikan semua masalah tu? Dan buat semuanya jadi aman sahaja? Kan senang!" ujar si penggunting rambut yang umurnya 40-an itu.
Selepas beberapa minit berlalu, sesi guntingan rambut pun selesai. Selesai membayar, si lelaki mengajak si tukang gunting melihat ke luar tingkap.
"Encik lihat tak lelaki-lelaki remaja di sana? Dan pakcik tua di seberang jalan tu yang sedang duduk tu?" tanya lelaki itu.
"Ya, saya nampak. Kenapa?" si penggunting rambut bertanya kembali.
"Lelaki remaja tu rambutnya panjang, nampak tak senonoh kan? Dan pakcik tua tu pula misainya tak terurus nampaknya. Setuju tak?" Lelaki itu meminta pandangan.
"Ya, betul. Saya setuju." si penggunting rambut mengiyakan sambil mengangguk.
"Mereka jadi macam tu sebab tukang gunting rambut tiada kah?" tiba-tiba lelaki itu mengajukan soalan 'istimewa' kepada si penggunting rambut.
"Eh, tak. Bukan sebab tu. Ni saya ada ni." Si penggunting rambut menafikan.
"Habis tu kenapa lelaki-lelaki remaja itu berambut panjang dan pakcik tua itu tidak tersusun misainya?" lelaki tersebut bertanya kembali.
"Tu sebab mereka tak datang jumpa saya. Kalau mereka datang jumpa saya tentu saya akan potong rambut remaja lelaki tu bagi elok. Dan pakcik tua tu pula saya akan trim misainya bagi kemas." jawab si penggunting rambut.
"Ya, itulah jawapan kepada persoalan encik semasa encik memotong rambut saya tadi. Tuhan itu ada. Tidaklah bermakna berlakunya peperangan, pertelingkahan, jenayah, gejala sosial, rasuah di kalangan manusia itu adalah kerana Tuhan tidak ada. Masalah ini semua timbul kerana mereka semua tidak mahu 'berjumpa' dengan Tuhan." kata lelaki itu.
Si penggunting rambut mendengar dengan teliti sambil mengerutkan dahinya. Berfikir agaknya.
"Mereka yang abaikan suruhan dan perintah Tuhan. Tuhan malah telah memberikan pedoman melalui RasulNYA dan juga melalui kitabNYA iaitu al-Quran. Malangnya, manusia memilih cara mereka sendiri. Mereka menjauhkan diri dari ALLAH. Jika manusia mendekatkan diri dengan ALLAH, tentulah keadaan manusia lebih baik dan sejahtera. Lebih kurang macam sayalah sekarang ni. Lebih handsome dari lelaki-lelaki remaja dan pakcik tua tu sebab saya jumpa encik untuk dirapikan rambut saya, hehe…"
"Betul jugak. Kenapa Tuan tak jelaskan pada saya semasa potong rambut tadi" Si penggunting rambut mengangguk setuju sambil bertanya.
"Oh bukan apa. Saya risau dengan gunting di tangan encik tu. Dibuatnya encik marah nanti, tak pasal-pasal saya kena nanti…hehe. Tapi, alhamdulillah encik tak marah, malah dapat menerima penjelasan saya" Jelas lelaki tersebut sambil ketawa kecil. Si penggunting rambut itu turut tertawa juga.
Antara pengajaran penting:
Tuhan itu ada. DIA, yakni ALLAH adalah Tuhan Maha Esa. DIA lah tempat semua memohon pertolongan dan bergantung harap. ALLAH tidak beranak dan tidak diperanakkan. Dan DIA tidak sama dengan mana-mana satu pun. Patuhlah kepada perintah ALLAH dan jauhilah larangan ALLAH. Kerana padanya terdapat kesejahteraan dan kebaikan yang menyeluruh. "Aslim, taslam". Ambillah ISLAM secara keseluruhannya, nescaya semua manusia dan makhluq yang menghuni bersama manusia akan selamat. Peringatan:
Ini hanyalah perumpamaan untuk dibuka fikiran sahaja. Kisah sebegini baik untuk disampaikan untuk mengajak manusia berfikir dan merenung. Namun, perumpamaan ini tidaklah tepat dengan ALLAH. Kerana ALLAH itu adalah Tuhan yang tiada suatu pun yang sama denganNYA. Semoga ada manfaat padanya, insyaALLAH.
Wallahu Ta`ala A`lam.
Monday, June 4, 2012
Assalamualaikum wbt.

Please revise the NEW SCHEDULE because there are the:
1. CHANGE IN STARTING DATE : 11/6/2012-will be continue after practical exam pathobiology
2. CHANGE IN PRACTICAL OF PATHOBIOLOGY EXAM : 18/6/2012
p/s- Please be alert also that insyaAllah ALL BIOCHEMISTRY CLASSES FOR 6th WEEK PATHOBIOLOGY HAS BEEN CANCELLED!
Thank You.
Module 19
Saturday, June 2, 2012
Assalamualaikum w.b.t,


Dear 3rd year IUMP students of Alexandria University, this post is about the convocation robe.
The committee members for our 6th year seniors' Graduation Day require your cooperation to choose the size of your robe. Why ? since we have among the largest batch members among the other batch of international students in Alexandria University (Medical Faculty), plus the robe will be pass down to other batches for their use during their own Graduation Day (including us).
Do please kindly refer to the table below for you guys & girls to choose your robe size, & then do inform your desired sizes to Fatin Atiqah Ali yusof or Muhammad Fittry by TONIGHT..thank you! ^^
| | | | |
| --- | --- | --- | --- |
| | | | SHOULDER TO 10 INCHES ABOVE FEET |
| | | | |
| | | | |
| | | | |
| | | | |
| | | | |
| | | | |
| | | | |